✓ Boost Your Immune System

With Reddy's rich vitamin C content from superfoods like acerola and rose hips, you'll strengthen your body's natural defenses, keeping you healthier and more resilient against everyday ailments.

✓ Energize Your Day

The comprehensive B-vitamins in Reddy will invigorate your energy levels. You'll feel more awake and energetic, ready to tackle your daily tasks with renewed vigor.

✓ Enhance Your Digestive Health

The unique blend of prebiotic fiber and probiotics in Reddy will balance your gut health. You can expect improved digestion, which means better nutrient absorption and overall gut comfort.

✓ Support Your Heart Health

Ingredients like Hawthorne berry and beetroot in Reddy are great for your heart. They'll help maintain healthy blood pressure and circulation, keeping your heart functioning at its best.

✓ Reduce Inflammation

With the anti-inflammatory properties of turmeric and other ingredients, Reddy can help reduce chronic inflammation in your body, leading to less discomfort and better overall health.

✓ Assist in Weight Management

The fiber-rich composition of Reddy, especially from chicory root, will help you feel fuller for longer, reducing your cravings and assisting in natural weight management.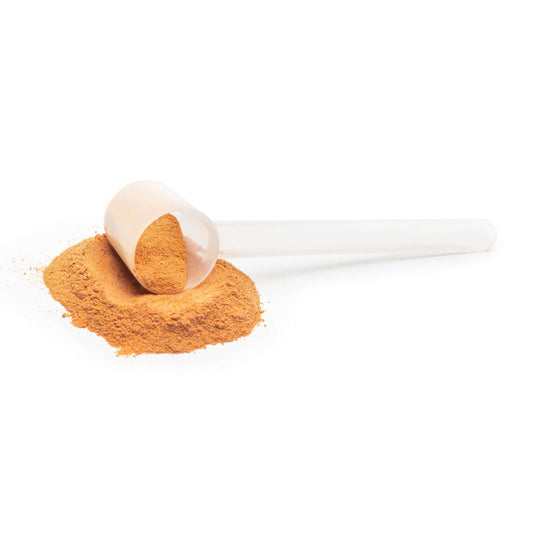 Quality Made in the USA

Made with Good Manufacturing Practices

Made in FDA Registered Facility

110% Money-Back Guarantee for 90 Days
Nutrition Facts & Profile

Our formula contains a meticulously curated blend of 34 natural ingredients, each chosen for its health-enhancing properties. This includes a spectrum of 16 fruits and vegetables like acai berry, beetroot, and sea buckthorn, known for their high nutrient density. Each serving delivers essential vitamins and minerals, critical for maintaining optimal health. The antioxidant profile, featuring ingredients like turmeric and pomegranate, combats oxidative stress and supports cellular health. Our probiotic blend, with 5 billion CFU, and prebiotic fibers like chicory root inulin, work synergistically to support gut health and digestion.
Health Benefits

Rich in Antioxidants: Contains fruits like acerola, acai, and pomegranate, which are high in antioxidants to combat oxidative stress.
Cardiovascular Health: Ingredients like hawthorne berry and beetroot support heart health and circulation.
Digestive Wellness: Combines prebiotic fiber and probiotics to improve gut health and digestion.
High Vitamin Content: Packed with essential B vitamins, contributing to energy metabolism, brain function, and overall cellular health.
Anti-Inflammatory Benefits: Turmeric and tart cherry extract offer natural anti-inflammatory properties.
Immune System Support: Ingredients like acerola and sea buckthorn are high in Vitamin C, vital for immune function.
Enzymatic Aid: Contains enzymes like bromelain and papain to enhance digestion and nutrient absorption.
All-Natural Flavors: Uses natural strawberry, blueberry, and raspberry flavors for a pleasant taste.
No Artificial Additives: Free from artificial colors and preservatives, focusing on natural, healthful ingredients.
Versatility: Easy to incorporate into daily routine, mixable with water or other beverages.
Usage & Serving Suggestions

Incorporating Reddy Red Superfood Powder into your daily diet is simple and convenient.

For optimal benefits, mix one scoop of Reddy Red with water, juice, or your favorite smoothie. You can also blend it into yogurt or oatmeal for a nutritious kick.

The recommended serving is one scoop per day, preferably in the morning or before a workout for an energy boost.

Adjust the quantity as per your dietary needs and health goals. Consistency is key, so make it a part of your daily routine for maximum benefits.
Scientific Backing & Evidence

Grape Skin Extract:

Provides benefits against diseases like inflammation, cardiovascular disease, and diabetes [8: PMC].
May confer health benefits including protection against heart disease and certain cancers [9: PubMed].
Long-term effect on blood pressure and heart rate [10: PubMed].
Contains bioactive compounds with antioxidant and anti-inflammatory effects [11: MDPI].
Whole grape, including resveratrol, shows promise in health promotion and disease management [12: NCBI].

Rose Hips:

Demonstrated anti-inflammatory activity and clinical benefits in conditions such as osteoarthritis and rheumatoid arthritis [20: PubMed].

Sea Buckthorn:

Offers cardioprotective activity and positive effects on the cardiovascular system [26: PubMed].

Turmeric Root:

Curcumin has antioxidants and anti-inflammatory properties, potentially aiding in diseases where inflammation is a factor [34: Cleveland Clinic].
May help in maintaining remission in ulcerative colitis [35: Cleveland Clinic].
Could improve memory performance in adults [36: Cleveland Clinic].
Might reduce pain from osteoarthritis [37: Cleveland Clinic].
Exhibits antioxidant properties, protecting the body from free radicals [38: Cleveland Clinic].
Could help reverse the heart disease process [39: Cleveland Clinic].
May assist in managing cholesterol levels [40: Cleveland Clinic].
Shows potential in boosting BDNF levels and affecting depression [41: Cleveland Clinic].
May impact cancer growth and development [42: Cleveland Clinic].

Hawthorne Berry:

Mechanisms include blood lipid-lowering, anti-oxidative, anti-inflammatory, and vascular endothelial protection [50: NCBI].

Beet Root Powder:

Can boost physical performance and stamina by increasing blood flow and oxygen delivery [56: Cleveland Clinic].
Improves performance in endurance activities [57: Cleveland Clinic].
May have benefits in activities focusing on power and acceleration [58: Cleveland Clinic].

Acerola Cherry:

Known for its high Vitamin C content, acerola is an effective natural supplement for cold and flu [64: Healthline].
Linked to skin health, improved digestion, cancer prevention, and more. Benefits include reducing inflammation, free radical damage, and supporting heart and brain health [65: Dr. Axe].
Vitamin C intake from acerola can reduce symptoms and duration of the common cold, and plays a role in collagen production, contributing to wound healing and stronger skin and hair [66: Foods for Better Health].
Vitamin C in acerola juice is absorbed more efficiently and excreted slower than synthetic ascorbic acid [67: MedicineNet].
Strengthens the immune system due to its high phytonutrient content [68: Global Healing].

Acai Berry:

A preliminary study suggested that eating acai fruit pulp might reduce blood sugar and cholesterol levels in overweight individuals. Laboratory studies have focused on acai's potential antioxidant properties [72: NCCIH].
Consumption of acai berries may help reduce cholesterol and blood sugar levels in people with excess weight [73: Medical News Today].
Contains many antioxidants, healthy fats, and fiber. Its nutritious composition makes it beneficial for health [74: Healthline].
Early research indicates that eating or drinking acai may help lower LDL cholesterol levels [75: WebMD].
Lab studies suggest that acai may lower cholesterol, prevent heart and blood vessel disease, and affect leukemia cells. It is high in fiber, omega-3 fatty acids, and amino acids [77: MedicineNet].
Daily use of acai improves skin glow and health, strengthens hair, and improves scalp health [78: MedicineNet].

Pomegranate:

A rich source of phytochemicals responsible for strong antioxidative and anti-inflammatory potential [82: PubMed].
Consumption has been associated with numerous health benefits, including beneficial physiological activities [83: NCBI].
Pomegranate extract found to inhibit mechanisms associated with disease [84: Healthline].
Can help prevent or treat various disease risk factors including high blood pressure, high cholesterol, oxidative stress, hyperglycemia, and inflammatory activities [85: PMC].
May help with the preservation of memory in middle-aged and older adults [86: UCLA Health].

Cranberry:

Studies on cranberry products have primarily focused on urinary tract and cardiovascular health, with some attention to oral health and gastrointestinal epithelia [92: NCBI].
Cranberry consumption has been linked to benefits against urinary tract inflammation, cardiovascular diseases, type 2 diabetes, and metabolic disorders [93: NCBI].
Daily consumption of cranberries for one month improved cardiovascular function in healthy men [94: ScienceDaily].
Cranberry consumption may help improve memory, brain function, and levels of low-density lipoprotein (LDL) cholesterol [95: Medical News Today].
Sustained vascular benefits in healthy individuals from daily consumption of whole cranberries are currently under investigation [96: PubMed].

Bilberry:

Bilberries are rich in antioxidants, beneficial plant compounds that help protect the body against damage and disease [100: Healthline].
A small clinical study suggested that consuming bilberries may reduce gum inflammation and bleeding. Another study indicated that bilberry extract helped with eye fatigue [101: NCCIH].
Reviews provide an overview of bilberry's phytochemical contents and their bioactivities, critically summarizing the health claims and outcomes of clinical trials [102: NCBI].
Important clinical studies have investigated the health benefits of bilberry supplementation in healthy subjects or those with increased cardiovascular disease (CVD) risk [103: NCBI].

Rooibos Tea:

Drinking rooibos tea daily has been linked to lower blood pressure, improved cholesterol levels, and reduced risk of developing cardiovascular disease [107: WebMD].
Rooibos tea is packed with anti-inflammatory and antioxidant properties, which may protect cells from damage caused by free radicals and inflammation [109: Dr. Axe].
Naturally caffeine-free, rooibos tea may have benefits to lower blood pressure and protect against damage associated with cancer [110: BBC Good Food].
A study involving a large intake of rooibos over six weeks found decreased LDL cholesterol and triglyceride levels, and increased HDL cholesterol levels in participants [111: Nutrition Advance].

Tart Cherry:

Known for potentially beneficial health effects including lowering blood pressure, modulating blood glucose, enhancing cognitive function, protecting against oxidative stress, and reducing inflammation [117: PubMed].
Tart cherry juice contains anthocyanins, which are anti-inflammatory and may offer a number of health benefits [118: WebMD].
Consumption of cherries has been shown to decrease markers for oxidative stress, inflammation, exercise-induced muscle soreness and loss of strength, blood pressure, and arthritis, as well as improve sleep [119: PMC].
Tart cherry juice may help fight inflammation, reduce muscle soreness, boost the immune system, and promote better sleep [120: Sleep Foundation].
Demonstrated ability to relieve arthritis pain, boost cognition, improve cardiovascular health, benefit endurance athletes, and target the factors of gout. Widely used to enhance recovery and performance for athletes [121: Life Extension].
EMBRACE ANCIENT WISDOM FOR PEAK HEALTH, ENERGY, VITALITY AND IMMUNITY
Each scoop is a fusion of revered ancient ingredients, meticulously selected for their profound health benefits. Experience enhanced energy, improved vitality, and a bolstered immune system, as this ancient wisdom meets modern nutrition to elevate your daily wellness.
20 Super Fruits & Vegetables
100+ Antioxidants, Phytonutrients, Vitamins & Minerals
Acerola (Malpighia Glabra) Fruit Powder

Acerola is known for its high vitamin C content. Vitamin C is a powerful antioxidant that supports immune function, skin health, and wound healing. Research shows that vitamin C from acerola may be better absorbed by the body compared to synthetic forms.

Acai (Euterpe Oleracea) Fruit Powder

Acai berries are well-known for their high antioxidant content, particularly anthocyanins, which give them their deep purple color. These antioxidants can help neutralize free radicals in the body. Free radicals are unstable atoms that can cause damage to cells, leading to inflammation and various diseases.

Pomegranate (Punica Granatum) Fruit Powder

Pomegranate is rich in antioxidants, particularly punicalagins and punicic acid. Studies have suggested that it may have several health benefits, including anti-inflammatory effects and potential to improve heart health by enhancing cholesterol profile and blood pressure.

Grape (Vitis Vinifera) Skin Extract

Grape skin contains resveratrol, a polyphenol with potential health benefits. It has been studied for its antioxidant, anti-inflammatory, and cardioprotective properties.

Cranberry (Vaccinium Macrocarpon) Fruit Juice Powder

Cranberries are commonly known for their role in preventing urinary tract infections (UTIs), especially in women. They contain proanthocyanidins that can prevent certain bacteria from attaching to the urinary tract walls.

Gojiberry Fruit (Lycium Barbarum) Powder

Goji berries are noted for their high levels of antioxidants, particularly zeaxanthin. They may contribute to eye health and general immune function. Some studies also suggest potential benefits in terms of increased feelings of well-being and improved neurological/psychological traits.

Bilberry (Vaccinium Myrtillus) Fruit Powder

Bilberries are closely related to blueberries and are high in anthocyanins, which are potent antioxidants. Research suggests they may improve vision and have potential benefits for cardiovascular health.

Organic Rooibos (Aspalathus Linearis) Whole Plant Extract

Rooibos tea is known for its antioxidant properties, mainly attributed to the presence of aspalathin and nothofagin. It's also caffeine-free and has been studied for its potential to improve heart health.

Tart Cherry (Prunus Cerasus) Fruit Extract

Tart cherries are rich in anthocyanins and have been studied for their anti-inflammatory and antioxidant properties. They are particularly noted for their potential benefits in recovery post-exercise and reducing muscle pain.

Red Beet (Beta Vulgaris) Root Powder

Beetroot is high in nitrates, which the body converts to nitric oxide. Nitric oxide helps improve blood flow and lower blood pressure. Beets are also rich in antioxidants.

Sweet Potato (Convolvulus Batatas) Root Powder

Sweet potatoes are high in vitamins, minerals, and antioxidants. They may contribute to blood sugar regulation and have anti-inflammatory properties.

Turmeric Root Powder (Curcuma Longa)

Turmeric contains curcumin, a compound with strong anti-inflammatory and antioxidant properties. Studies suggest that it can help in managing oxidative and inflammatory conditions, metabolic syndrome, arthritis, anxiety, and hyperlipidemia.

Hawthorne (Crataegus Oxyacantha) Berry Powder

Traditionally used for heart-related conditions, hawthorne may improve heart function and symptoms of heart failure. It's thought to have antioxidant properties.

Rose Hips Fruit Powder

Rose hips are a rich source of vitamin C and antioxidants. They have been studied for their potential benefits in arthritis and inflammation, as well as for skin health.

Sea Buckthorn (Hippophae Rhamnoides)

This ingredient is known for its high content of vitamins, minerals, antioxidants, and essential fatty acids. It's been studied for its potential benefits in skin health, heart health, and immune support.

Prebiotic Fiber (Inulin from Chicory Roots)

Inulin is a type of dietary fiber that promotes digestive health by feeding beneficial gut bacteria. It can help with constipation and maintaining healthy gut flora.

Probiotics

(Lactobacillus Acidophilus, Bifidobacterium Bifidum, Lactobacillus Rhamnosus)

Probiotics are beneficial for gut health, aiding in digestion and absorption of nutrients, and supporting the immune system.

B Vitamins

B vitamins, including thiamin, riboflavin, niacin, vitamin B6, folic acid, and vitamin B12, play vital roles in energy metabolism, brain function, and red blood cell production.

Bromelain, Papain, Amylase

These enzymes help break down proteins, carbohydrates, and fats, aiding digestion and nutrient absorption.

Stevia & Monk Fruit

These are natural sweeteners and flavorings used to enhance the taste of the supplement without adding significant calories.
✓ Rich Antioxidant Blend: Featuring superfoods like acai, pomegranate, and cranberry, Reddy offers a powerful antioxidant mix to combat oxidative stress and support overall health.
✓ Enhanced Immune Support: With acerola and rose hips, rich in Vitamin C, Reddy strengthens your immune system, helping you to stay healthy and resilient.
✓ Natural Energy Boosters: Packed with a full spectrum of B-vitamins, Reddy fuels your body's energy production, promoting enhanced vitality and stamina.
✓ Gut Health Optimizers: The combination of prebiotic fiber and probiotics aids in maintaining a healthy gut microbiome, crucial for digestion and overall well-being.
✓ Heart Health Allies: Ingredients like Hawthorne berry and beetroot powder support cardiovascular health, aiding in blood pressure regulation and circulation.
✓ Inflammation Fighters: Turmeric and other anti-inflammatory ingredients help to reduce chronic inflammation, a key factor in many health conditions.
✓ Weight Management Support: Chicory root fiber and other natural ingredients assist in appetite control and offer a nutrient-rich, low-calorie option for weight management.
✓ Sustainable, Ethically Sourced Ingredients: Reddy's commitment to global sustainability ensures that each ingredient is not only effective but also responsibly sourced.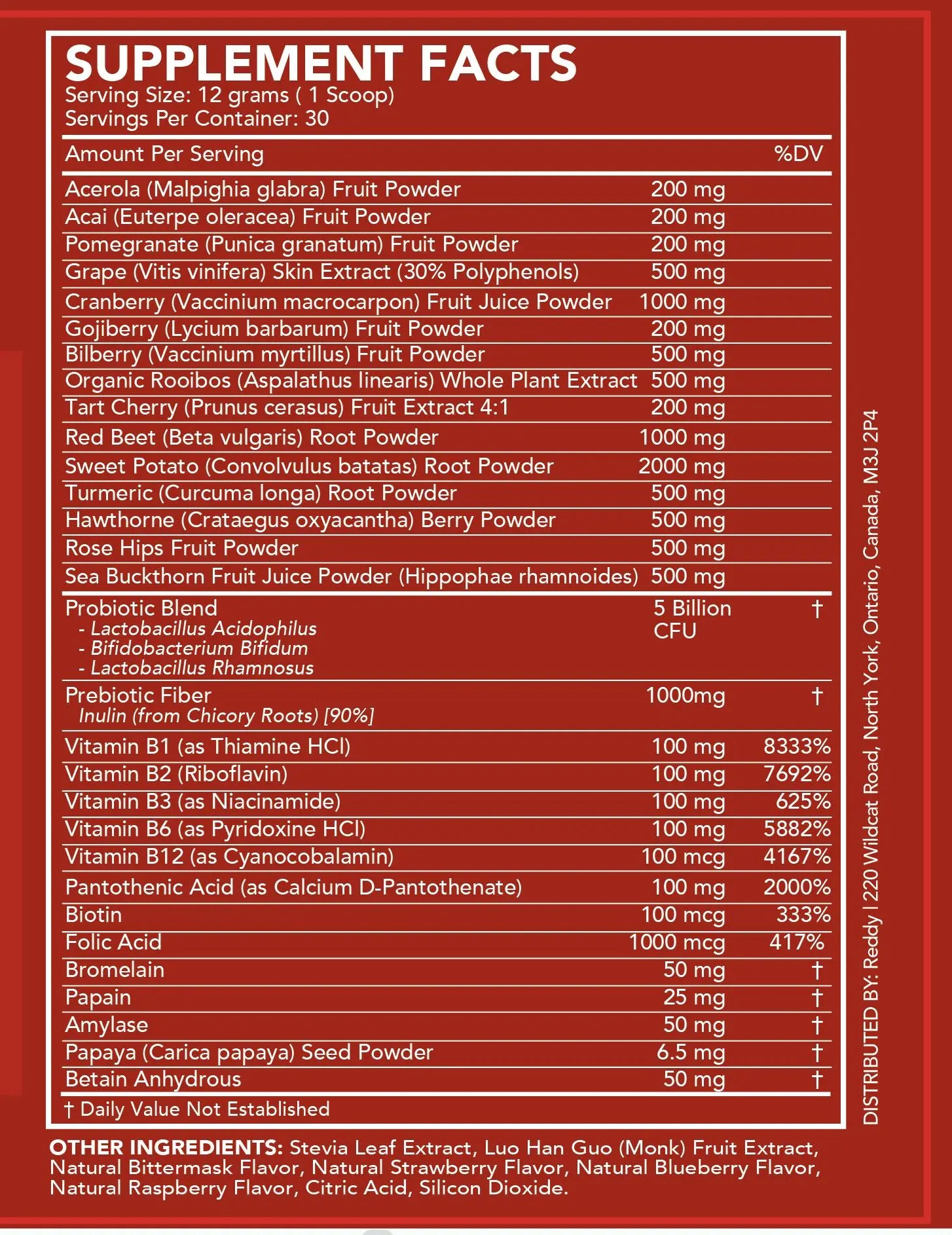 $1.66 Per Serving
$49.99 per bottle
90-day money back guarantee
$1.5 Per Serving
$44.99 per bottle
90-day money back guarantee
$1.33 Per Serving
$39.99 per bottle
90-day money back guarantee
Health Elevation With Every Scoop.
Global Antioxidant Fusion for Immune Boosting
Reddy is your ticket to a world-class defense system. With ingredients like Brazilian acai and Indian pomegranate, it's a global antioxidant powerhouse. These ingredients are known for their immune-boosting properties, helping you fend off everyday health challenges.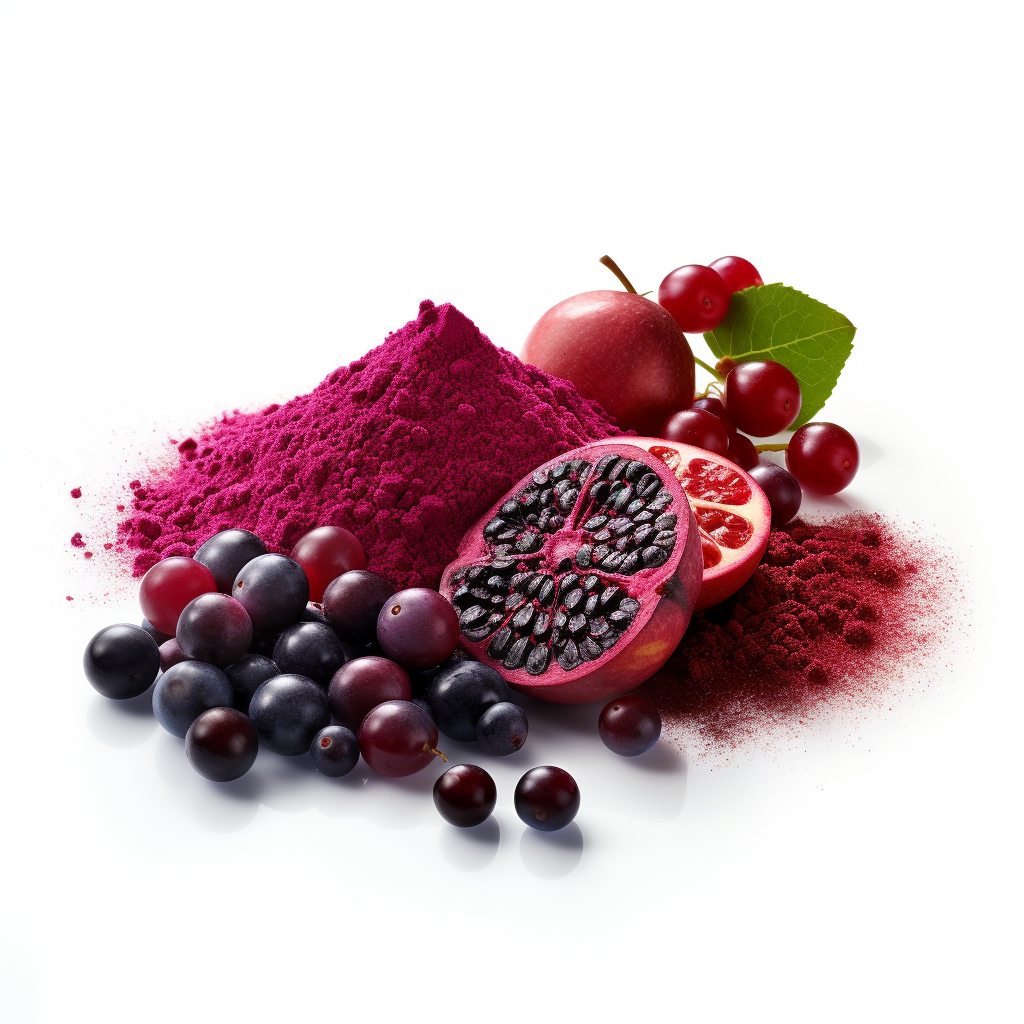 Turmeric for Inflammation Control
Each scoop delivers the powerful anti-inflammatory benefits of turmeric, traditionally sourced from Southeast Asia. Ideal for combating chronic inflammation, this key ingredient supports joint health and overall body wellness.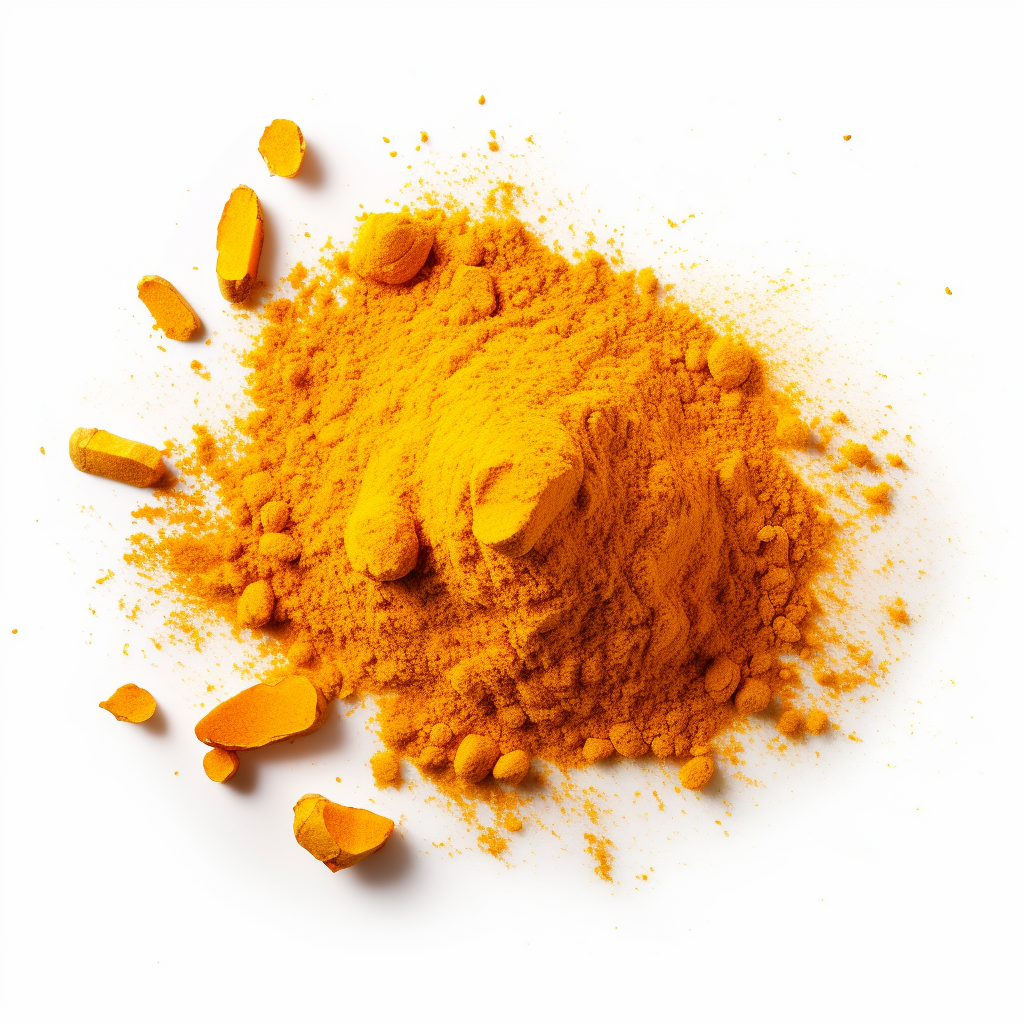 Heart Health with Hawthorne Berry
Embrace cardiovascular well-being with the European-native Hawthorne berry. Known for its heart-supporting properties, it helps in regulating blood pressure and improving cardiac function.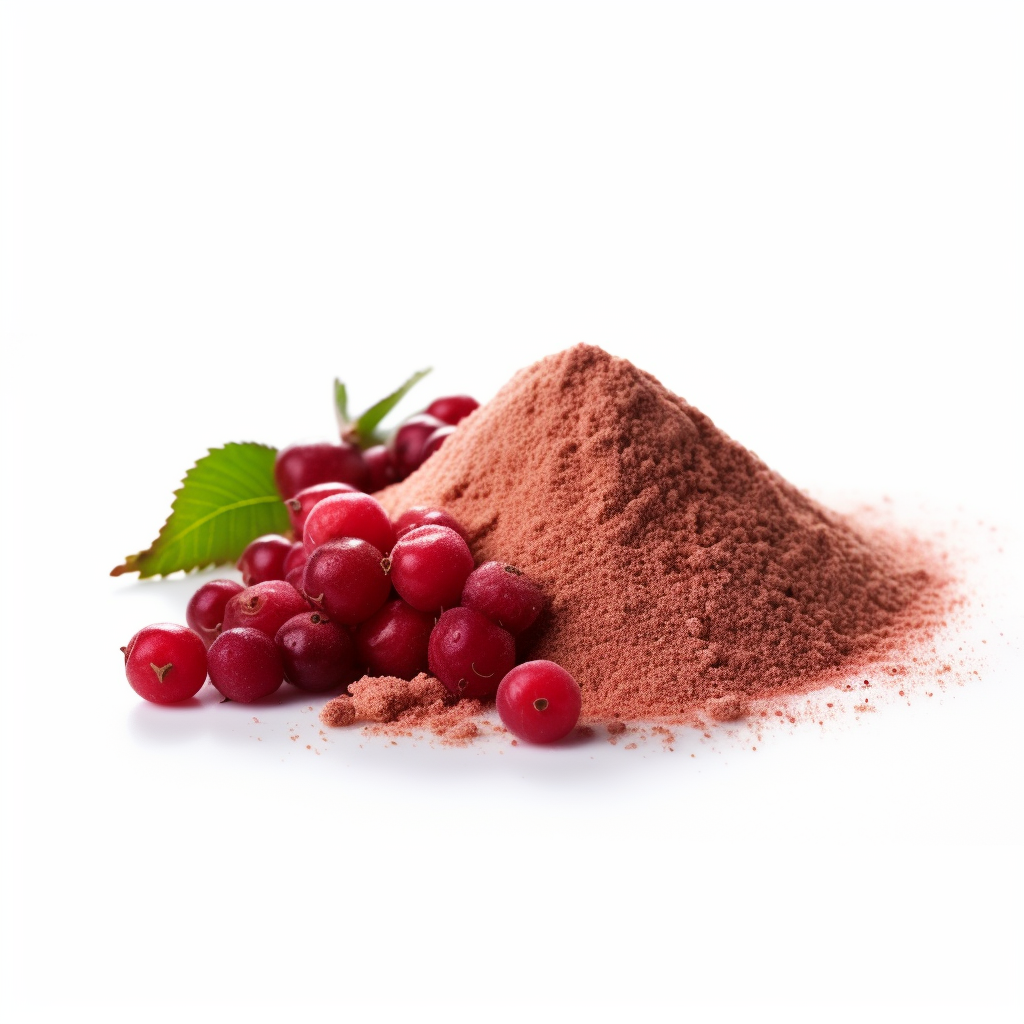 Digestive Harmony with Prebiotics and Probiotics
Reddy balances your gut health with a blend of prebiotic fiber from chicory roots and a trio of probiotics. This combination not only aids digestion but also strengthens your gut-brain axis, impacting mood and mental clarity.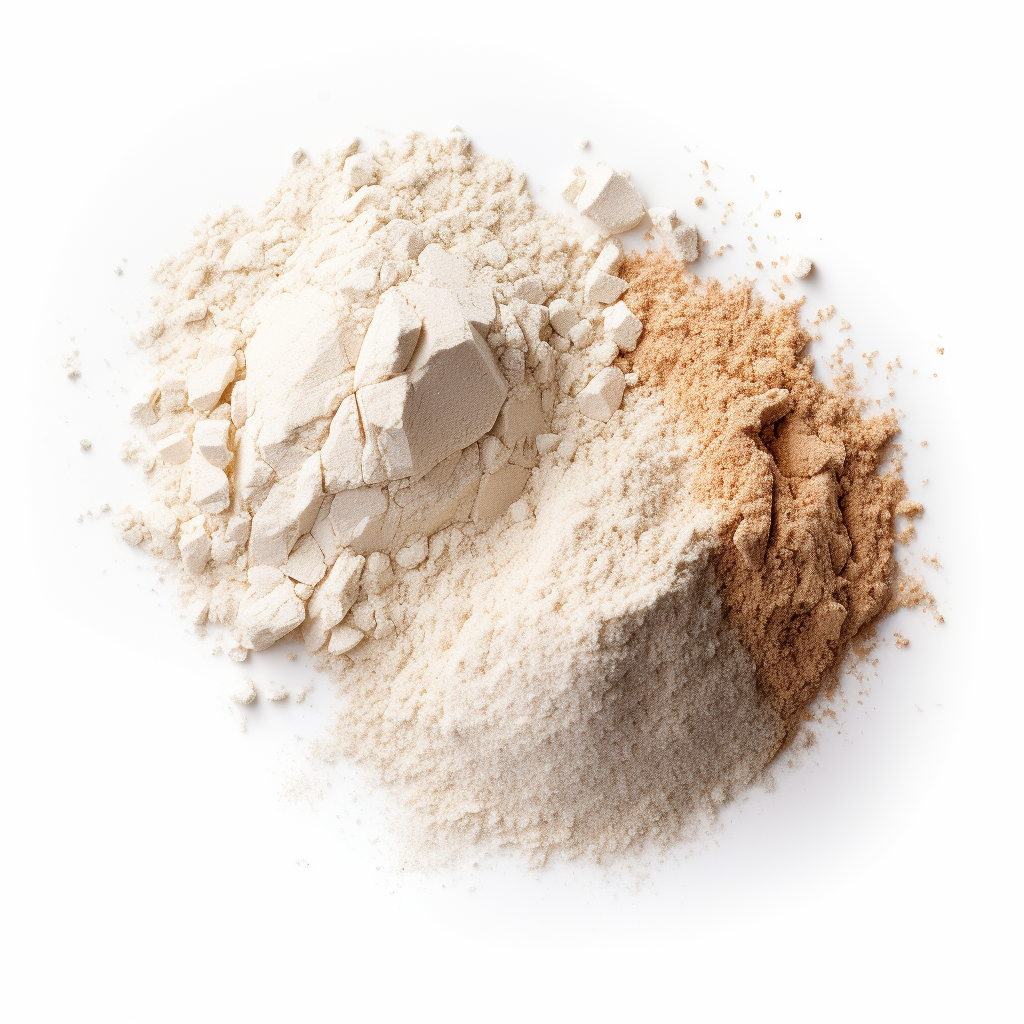 Weight Management with Chicory Root Fiber
Address your weight goals naturally. The inclusion of chicory root fiber helps in appetite control, making weight management effortless and efficient. With Reddy, you're nourishing your body and supporting a healthy metabolism.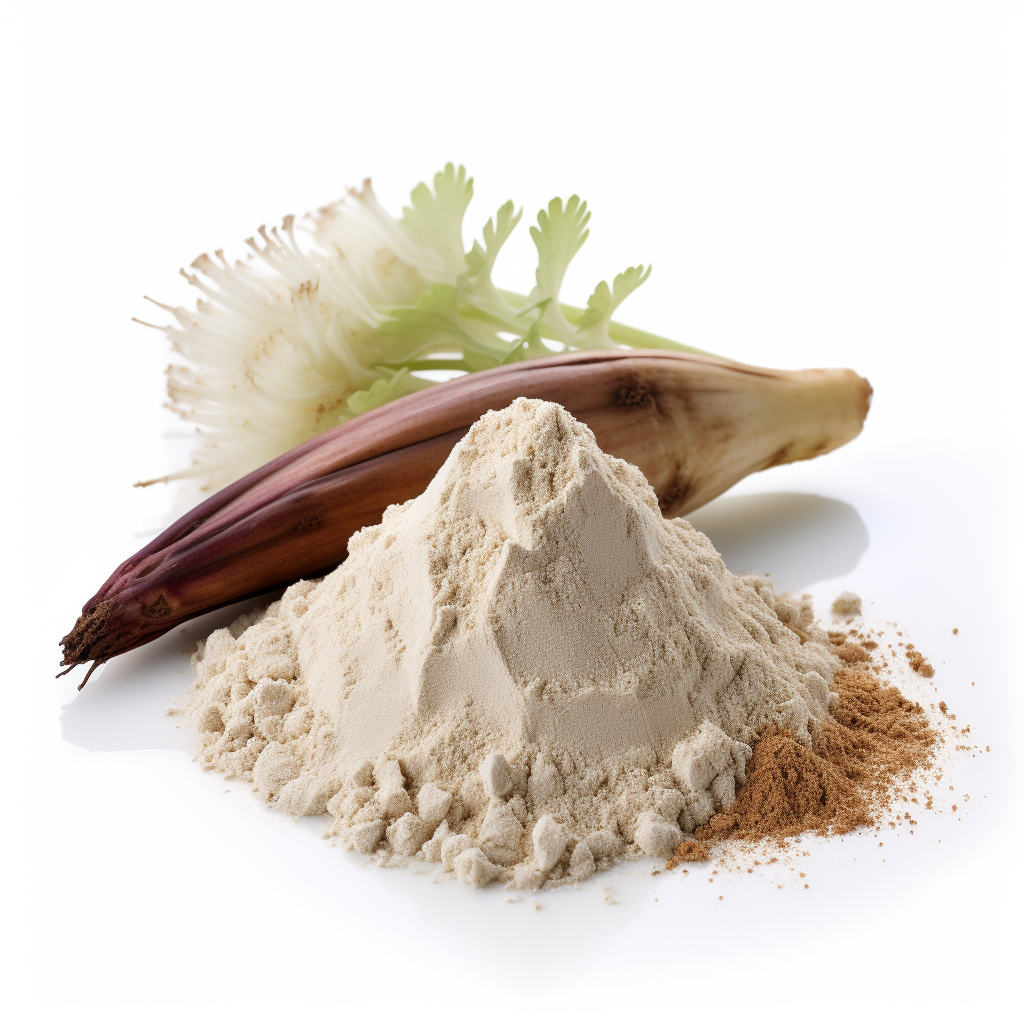 Taste and Convenience in Every Scoop
Enjoy the delicious natural flavors of Reddy, making it a delightful addition to your daily routine. Whether it's a smoothie, yogurt, or a simple shake, Reddy is designed for ease and enjoyment, ensuring your path to health is as enjoyable as it is beneficial.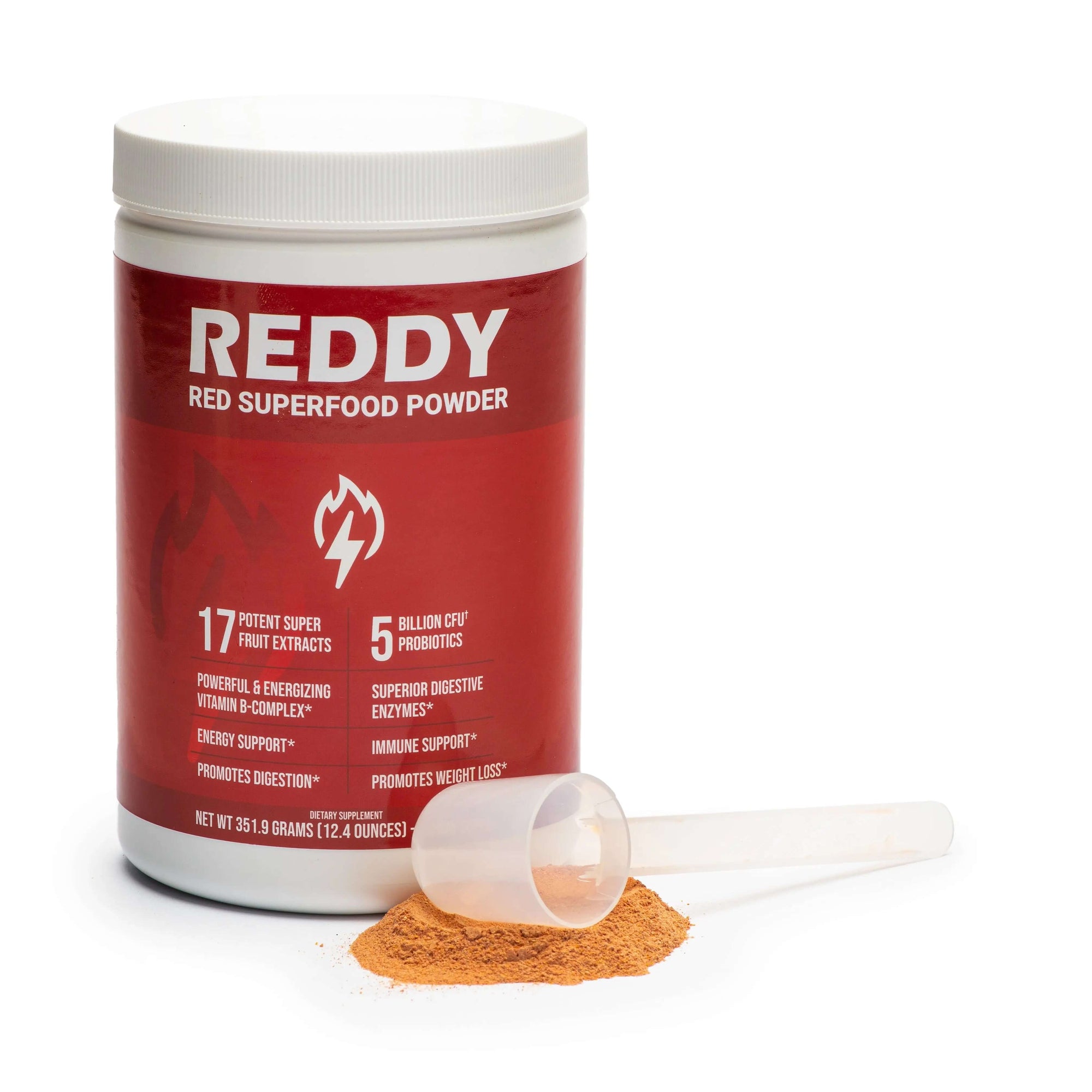 We recommend incorporating Reddy into your daily routine for a minimum of 90 days to experience its full range of benefits.
While Reddy starts enriching your health from the very first scoop, supporting your immune system, enhancing energy levels, and promoting digestive health, the cumulative effects typically become more pronounced with consistent use. Witness your well-being continuously improve as Reddy works to optimize your overall health day by day.
Buy 90 Day Supply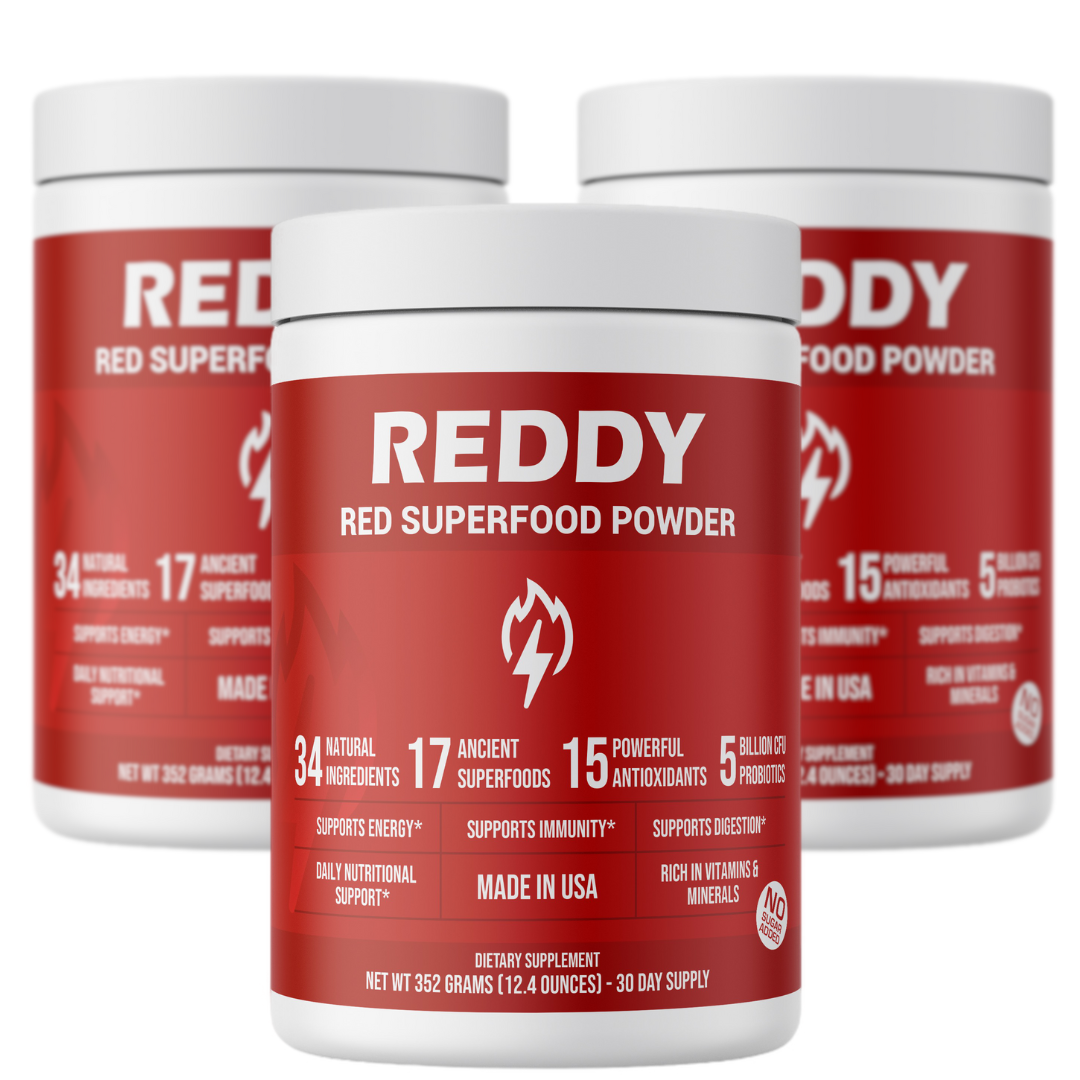 Frequently asked questions
What products does Reddy replace?
Reddy could potentially replace several individual health supplements.

Here are some examples:


Multivitamins: Reddy contains a variety of essential vitamins that most people take through multivitamin supplements.

Antioxidant supplements: The variety of superfoods in Reddy provides a rich source of antioxidants, reducing the need for separate antioxidant supplements.

Probiotic and prebiotic supplements: Reddy includes both probiotics and prebiotics, aiding digestion and promoting a healthier gut microbiome.

Energy supplements: With its blend of B-vitamins and plant-based nutrients, Reddy can help boost energy levels naturally.

Immune support supplements: With ingredients such as zinc, vitamin C, and other immunity-boosting nutrients, Reddy can serve as an all-in-one immune support supplement.

Green powders: Reddy is packed with 17 superfoods, providing many of the same benefits as green powders but with added vitamins, minerals, and probiotics.



It's important to remember, though, that while Reddy can replace several individual supplements, it's always best to consult with a healthcare professional before making any significant changes to your dietary or supplement regimen.
How do I know if Reddy is right for me?
Reddy is designed to be a comprehensive, easy-to-use supplement that fits into any lifestyle. It may be right for you if:
You're looking to fill nutritional gaps: Even the healthiest diets can sometimes miss key nutrients. Reddy contains a broad range of vitamins, minerals, and superfoods to help cover your nutritional bases.

You're seeking to boost your immune system: If you're looking for a natural way to support your immune health, Reddy provides essential vitamins and minerals known to boost immunity.

You want to improve your gut health: Reddy contains probiotics and prebiotics to support a healthy gut microbiome, which is crucial for overall health.

You need more energy: If you often feel tired or sluggish, the B-vitamins and other nutrients in Reddy can help boost your energy levels.

You're trying to lose weight: Reddy can support weight loss efforts by providing a low-calorie, nutrient-dense supplement that can help curb cravings and keep you feeling satisfied.

You're looking for a convenient health supplement: If you're tired of taking multiple different supplements every day, Reddy offers a comprehensive solution in a single, easy-to-use powder.



However, everyone's body and health needs are different. It's always a good idea to consult with a healthcare professional before starting any new supplement regimen, including Reddy. They can provide personalized advice based on your individual health status and needs.
What kind of benefits can I expect from taking Reddy?
Taking Reddy can lead to several health benefits due to its well-rounded combination of essential vitamins, minerals, and superfoods. Here's what you might expect:
Enhanced Energy Levels: The B-vitamins in Reddy help your body convert food into energy, potentially leading to improved stamina and less daily fatigue.

Stronger Immune System: The array of vitamins, including Vitamins C, D, E, and minerals in Reddy contribute to the health and effectiveness of your immune system, helping your body combat pathogens.

Improved Gut Health: Reddy contains both probiotics and prebiotics, which promote a healthy balance of bacteria in your gut. This can lead to better digestion, nutrient absorption, and overall gut health.

Weight Management Support: With its nutrient density and low calorie content, Reddy can help control hunger and cravings, supporting healthy weight management when combined with a balanced diet and regular exercise.

Reduced Nutrient Gaps: Even the most diligent eaters can miss out on some key nutrients. Reddy helps fill those gaps with a range of essential nutrients, supporting overall health and wellness.

Antioxidant Protection: The blend of 17 superfoods in Reddy provides powerful antioxidants that combat oxidative stress, which can lead to various chronic diseases.

Mental Clarity: Certain nutrients in Reddy, such as B-vitamins, contribute to good brain health and can help enhance cognitive function, leading to improved focus and mental clarity.



Remember, individual results may vary, and these benefits are best realized as part of a healthy lifestyle that includes a balanced diet and regular exercise.
When should I expect to see benefits?
The time it takes to see benefits from consuming Reddy can vary depending on your individual body, health status, diet, and lifestyle. However, some people may start noticing subtle improvements in energy levels and digestion within the first week or two. Other benefits, like improved immune health and weight management, often become more noticeable over a longer period of consistent use - typically over several weeks to a few months.
It's important to remember that Reddy is not a magic bullet, but rather a part of an overall healthy lifestyle. Regular exercise, a balanced diet, adequate sleep, and stress management also play key roles in your wellbeing. The most important factor is consistency; taking Reddy regularly as part of your daily routine can help you realize its full potential benefits.
What makes Reddy different from other nutritional products?
Reddy sets itself apart from other nutritional products through its comprehensive formulation, high-quality ingredients, and focus on whole-body wellness. Here are some key differentiating factors:
All-in-One Superfood: Reddy is not just a simple supplement. It's a superfood powder that delivers an extensive array of nutrients from 17 different fruits and vegetables, vitamins, minerals, prebiotics, probiotics, and antioxidants, all in one scoop.

High Quality, Whole-Food Sources: Reddy is committed to quality. The ingredients are derived from whole-food sources, ensuring you receive nutrients in a form that your body recognizes and can use effectively.

Focus on Gut Health: Reddy doesn't just deliver vitamins and minerals, but it also includes prebiotics and probiotics, crucial for maintaining a healthy gut. This focus on gut health helps enhance nutrient absorption and support your immune system.

Clean and Natural: Reddy takes pride in offering a product free of GMOs, herbicides, pesticides, artificial colors, flavors, preservatives, or sweeteners. This ensures that you're fueling your body with nothing but the best, clean nutrition.

Convenient and Versatile: The convenience of having a comprehensive blend of nutrients in one daily serving makes Reddy easy to incorporate into any lifestyle. It's as simple as adding a scoop to 8 ounces of water or blending it into a smoothie.

Taste and Texture: Unlike some other nutritional products that may be difficult to swallow due to taste or texture, Reddy has been formulated to have a pleasant taste and mix well with liquids, making it a joy to consume.



Together, these elements make Reddy a unique, effective, and convenient nutritional solution that goes beyond what typical multivitamins or supplements offer.
What measures do you take to ensure the quality of Reddy?
At Reddy, the quality of our product is of paramount importance. We understand that when you choose Reddy, you're entrusting us with your health, and we take that responsibility seriously. Here's how we ensure the quality of Reddy:
High-Quality Ingredients: We use only the finest ingredients, sourced responsibly and sustainably. Our formula includes nutrients derived from whole-food sources, ensuring you're getting high-quality, bioavailable nutrition.

Manufactured in a Certified Facility: Reddy is made in a facility in the United States that is certified for Good Manufacturing Practices (GMPs), which set the standards for quality control in the dietary supplement industry. This means our production processes, procedures, and documentation are meticulously maintained to ensure the consistent quality of our product. GMP certification minimizes the risks involved in dietary supplement production that can't be eliminated by simply testing the final product.

FDA Registered Facility: Our manufacturing facility is registered with the U.S. Food and Drug Administration (FDA), which regulates food, beverages, and dietary supplements intended for consumption in the United States. Our adherence to FDA regulations ensures that our processes meet the highest safety and quality standards.

Member of the Natural Products Association: As a member of the Natural Products Association, we abide by safety standards, especially when it comes to supplement packaging guidelines. This organization advocates for the interests of vitamin manufacturers, wholesalers, and retailers in the dietary supplement industry.

Third-Party Testing: To further ensure the quality and safety of our product, we utilize third-party testing. This provides an additional level of quality control and ensures that what's on the label is in the product.



We believe in transparency and open communication, so if you ever have any questions about our product or processes, we encourage you to reach out to us. We're confident in the quality of Reddy and are committed to delivering a product that helps you feel your healthiest.
Reddy is thoughtfully crafted to be a delight not just to your body, but also to your palate. Our superfood blend strikes the perfect balance of rich and refreshing flavors derived from real fruits and vegetables. While some superfood powders can be gritty or earthy, Reddy is smooth and enjoyable to drink.
We know that taste is subjective and can be a significant factor in sticking to a healthy routine, so we've worked hard to make Reddy a taste you'll look forward to.
Moreover, Reddy is naturally sweetened using Stevia and Monk Fruit. These are plant-based sweeteners that contain zero sugar and do not impact your blood sugar levels. This allows you to enjoy the pleasant sweetness of Reddy without the negative health effects of added sugars.

In essence, with Reddy, you're not just getting an incredible nutritional boost - you're also getting a beverage that is enjoyable and satisfying to drink.
Taking Reddy is simple and can easily fit into your daily routine. Here are the steps to enjoy Reddy:
Start with a glass or bottle of water, preferably 8 ounces.

Add one scoop of Reddy superfood powder to your water.

Mix it well until the powder is fully dissolved.

Drink and enjoy!



You can take Reddy at any time of the day that suits you. Some people prefer to take it in the morning to kick-start their day, while others prefer to have it in the afternoon for a nutritious pick-me-up. The most important thing is to be consistent and make Reddy a part of your daily health regimen.
Please note, it is important to drink plenty of water throughout the day when consuming dietary supplements to aid digestion and nutrient absorption. As with any dietary supplement, we recommend consulting with your healthcare provider before starting any new supplement routine.
Where is Reddy manufactured?
Reddy is manufactured in the United States.
How exactly will Reddy increase my energy?
Reddy provides you with a robust blend of 17 nutrient-rich superfoods, vitamins, minerals, and probiotics. This powerful mix is designed to help boost your energy levels in several ways.

Firstly, Reddy is packed with B-vitamins, which play an essential role in converting the food you eat into glucose, which is used by your body for energy. By ensuring that you're getting the right mix of these vitamins, Reddy helps your body generate energy more efficiently.


Secondly, the probiotics and prebiotics in Reddy support your gut health. A healthy gut is better able to absorb nutrients from the food you eat, meaning you get more energy out of your meals. Moreover, gut health is directly linked to overall wellbeing, and when your body feels good, your energy levels are likely to be higher.
Thirdly, Reddy contains a blend of natural superfoods. These are nutrient-dense foods that provide a wide array of vitamins, minerals, and antioxidants. By incorporating these into your diet, you're giving your body the raw materials it needs to function at its best. That includes maintaining energy levels throughout the day.
Overall, Reddy isn't just a quick fix for an energy slump. It's a comprehensive approach to nourishing your body, supporting key bodily functions, and promoting long-term vitality and energy. By taking Reddy daily, you're investing in your body's health and supporting sustained energy levels.
How exactly will Reddy support my immune system?
Reddy provides targeted support for your immune system in several distinct ways:
Nutrient Supply: Reddy is packed with essential vitamins, minerals, and antioxidants derived from a blend of 17 superfoods. These nutrients are fundamental for the functioning of the immune system. For instance, vitamins like C, D, E, and minerals like zinc and selenium are well-known for their immune-enhancing effects.

Gut Health: A large part of your immune system is actually located in your gut, and it relies heavily on the balance of the gut flora. The probiotics and prebiotics in Reddy help to maintain a healthy gut microbiome, which is essential for effective immune function.

Reducing Inflammation: The phytonutrients in Reddy, derived from nutrient-dense superfoods, help to reduce inflammation in the body. Chronic inflammation can overwork the immune system and lead to it functioning less effectively, so reducing inflammation helps to support immune health.

Stress Management: The adaptogenic ingredients in Reddy help your body to better manage stress. Prolonged stress can weaken the immune system, so supporting your body's stress response can also support immune function.

By nourishing your body with key nutrients, supporting gut health, reducing inflammation, and helping to manage stress, Reddy helps to strengthen and support your immune system. It equips your body with the resources it needs to defend against harmful pathogens and to recover more quickly when you do get sick.


Remember, maintaining a strong immune system is about more than just taking a supplement – it's also about leading a healthy lifestyle, with regular exercise, plenty of sleep, and a balanced diet. Reddy is a powerful tool in your health toolkit, but it's most effective when combined with a healthy lifestyle.
How does Reddy help with weight loss?
Firstly, superfoods are loaded with fiber, which is known to promote feelings of fullness, thereby helping to control your appetite and reduce overeating. Additionally, superfoods are nutrient-dense but low in calories, which aligns well with weight management goals.

Secondly, probiotics in Reddy may help balance your gut microbiota. Emerging research suggests that gut health plays a significant role in weight regulation.
Thirdly, the vitamins and minerals in Reddy support optimal metabolic function. For instance, B-vitamins are crucial for a variety of metabolic processes including the conversion of food into energy.

Lastly, incorporating Reddy into a balanced diet and regular exercise routine can help you maintain a healthy weight by supplying necessary nutrients without adding excessive calories. Reddy is not a magic bullet for weight loss but can be an excellent supportive tool as part of a holistic approach to maintaining a healthy weight.
How does Reddy help with Gut Wellness?
Reddy Superfood Powder is loaded with prebiotics and probiotics, both essential components for supporting a healthy gut. Prebiotics are types of dietary fiber that act as food for the beneficial gut bacteria (probiotics), promoting their growth and proliferation. This balance of gut bacteria, also known as the gut microbiome, is integral to overall digestive health and wellness. It aids in nutrient absorption, keeps your immune system strong, and can even influence mental well-being. Along with the fiber from the 17 nutrient-dense superfoods, Reddy also assists in maintaining regular bowel movements and digestive comfort, contributing to comprehensive gut wellness.